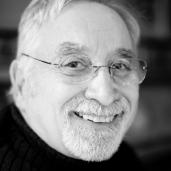 Georgetown University
Centre d'Étude sur Zola et le naturalisme
A native of Provence, Professor Guieu earned both his Licence-ès-Lettres and his Maîtrise in French Language and Literature, with a minor in Phonetics and Linguistics, at the Université de Provence (Aix-Marseille). After joining the French student movement of May 1968, he came to the United States to the University of Maryland where he completed his Ph.D. At Georgetown since 1977, he is a Professor of French with a joint appointment in the Faculty of Languages & Linguistics and the School of Foreign Service.
In the French Department, he has taught language courses such as "Topics for Oral Proficiency" in which he uses an adapted Lozanov methodology. After being selected to participate in a NEH summer seminar with Stanley Hoffmann, Georges Santoni, Evelyne Sullerot, Gérard Vincent and Lawrence Wylie, Professor Guieu pioneered developing courses in French civilization such as "Cultural History of the French People", "Social History of the French People", "Topics in Contemporary French Civilization I (Domestic Issues) and II (Foreign Affairs)", and "French Writers and Political Events I (1870-1945) and II (1940-1990)".
An active member of the Georgetown University community, Professor Guieu has served on the University Senate, the School of Foreign Service's Executive Council, Admission Committee, Standards and Curriculum Committee, etc. He was instrumental in developing overseas exchange programs with the I.E.P. (Sciences-Po) in Paris and the University of Lyon.
For many years Jean-Max Guieu has lectured and led study tours of Provence with the Smithsonian Associates or the National Trust for Historical Preservation and, as an AIDS volunteer, cared for HIV patients in a DC clinic.
Professor Guieu lectures and publishes on Provencal and French Society and Literature in relation to the Arts, including opera.  A noted Emile Zola scholar, Professor Guieu in 1986 organized at Georgetown the first US full-scale colloquium about the author. He published a comprehensive bibliography on The Dreyfus Case, with 5000 fully searchable items displayed on a CD Rom. He has finally established his life project of an electronic data-bank of scanned images generated by that infamous Affair and published the proceedings of international conferences for the Centennial of Zola's "J'accuse!..." held at the Columbia and Georgetown universities in February 1998.  The topic -- "Human Rights vs. prejudice, intolerance and demonization" -- is a résumé of ideas he steadfastly supports.