13/11/2019 - 13/11/2019, New York, Bard College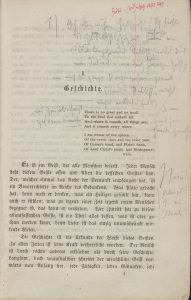 Benedetta Zavatta will be presenting Individuality and Beyond: Nietzsche Reads Emerson, her groundbreaking study of the influence of the American writer Ralph Waldo Emerson on the German Friedrich Nietzsche, recently published by Oxford University Press. Nietzsche read Emerson intensely from a young age and through to the end of his writing career. Referring to Emerson's Essays, Nietzsche wrote that he had never "felt so at home in a book; felt so much, indeed, as if the home were my own." In her study, Zavatta surveys all the evidence in Nietzsche's published writing and in his archive—including correspondence, notes, and Nietzsche's heavily annotated copies of Emerson—to develop a rich portrait of Nietzsche's complex relationship to the American writer he once called his "twin soul." Zavatta's book explores the profound influence that Emerson had on Nietzsche's thinking about a wide range of topics, including individualism, perfectionism, morality, and freedom. It also provides a fresh reading of Emerson, who, seen from a Nietzschean perspective, comes to light as an incisive cultural critic and a decisive figure in the history of philosophy.
After the talk, poet Ann Lauterbach and philosopher Daniel Berthold will begin the discussion, responding to Benedetta Zavatta's presentation and drawing on their own long-term engagements with Emerson and Nietzsche, respectively.
Benedetta Zavatta is Marie Curie Researcher at the Institut des Textes et Manuscrits Modernes (CNRS/ENS) in Paris. Daniel Berthold is Professor of Philosophy at Bard College. Ann Lauterbach is the David and Ruth Schwab Professor of Languages and Literature at Bard College.
---
Nietzsche reads Emerson
A Lecture by Benedetta Zavatta and a conversation with Daniel Berthold and Ann Lauterbach, New York, Bard College, November 13, 2019
Written Arts Program, Philosophy Program, Hannah Arendt Center, and German Studies Program Present
Wednesday, November 13, 2019
Time: 6:00 pm – 7:30 pm
Location: Olin, Room 201
For more information, call 845-758-7142, or e-mail bart@bard.edu.
More information on Bard College Website