12/06/2018 - 14/06/2018, Jagiellonian University, Cracow (Poland)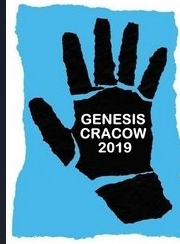 GENESIS – CRACOW 2019 will be the second edition of a new series of conferences on genetic criticism, understood as the study of the creative process. The first edition, held on 7-9 June 2017 in Helsinki (Finland), was organized by the Finnish Literature Society and Institut des Textes & Manuscrits Modernes in Paris. The participants included scholars from Finland, France, Austria, Belgium, England, Germany, Ireland, Italy, Lithuania, Netherlands, Poland, Russia, Tunisia, Turkey, Wales and Canada.
The Cracow conference, like the Helsinki event, welcomes researchers interested in literature, theatre, music, painting and other fields of human activity in which the creative process is of central importance. Consequently, not only the outcome, but the process itself will be the focus of the conference.
The binary subtitle of the event  "From Theory to Practice" emphasizes the dual profile of the conference, which is meant to serve as a forum for discussion on both theoretical and practical aspects of genetic criticism. We welcome papers presenting broad theoretical perspectives and offering case studies of various texts and phenomena across time and space.
—
Pour plus de renseignements : www.genesis2019.confer.uj.edu.pl
Deadline: 1 January 2019
Acceptance notification: February 2019
Registration deadline: 15 May 2019
Language: English